About Nordpil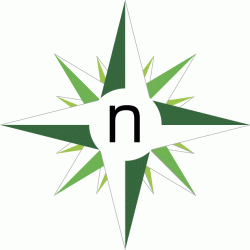 Nordpil was founded by Hugo Ahlenius in November 2008 to explore freelancing and consulting within the fields of geography and visual communication. Experiences, skills and portfolio have been acquired through a previous position at an office of the UN Environment Programme (UNEP) in Norway - UNEP/GRID-Arendal, and through studies at Uppsala University, Sweden and the University of Washington, USA.
Nordpil means north arrow in Sweden, the map detail used to display the north direction in maps. In older maps this is often incorporated in a compass rose.
Employment and Internships
There are currently no open positions, nor any opportunities in the near future.
Unfortunately we do not have the capacity and resources to support any internships.
Legal information
Nordpil is registered as an Enskild näringsverksamhet in accordance with Swedish regulations. For tax- and value added tax (VAT/MOMS) purposes, including EU VAT regulations, Nordpil is registered with Swedish F-skatt. Tax registration number: SE740102511401. Bitcoin is also accepted for payment, in addition to major currencies.
References
Please see the portfolio and the list of publications for references. Contact information for other clients is available on request.
Curriculum Vitae
Policies and ethics
Nordpil strongly believes in a high profile in issues related to environment, sustainable development, ethics, transparency and openness.
Banking
Please inquire about banking details.
Network
Friends, associates and partners:
Links
The technology behind this website
This website is built using mostly open-source technologies. The content management system is Mura CMS, deployed on the Railo application server. This combination is running on Apache Httpd and Apache Tomcat.
For additional statistics, this website uses a script developed by Danny Ng, see Tracking Exit Links in Google Analytics.
This website is participating in the volunteer-driven anti-spam harvesting project, Project Honeypot. To see what the bogus spam harvester page looks like, see this page.
The cute little Twitter icon/bird was prepared by Matt Hamm.