November 9, 2010
ArsClip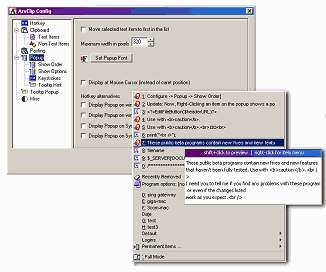 One of the tools that we can't really work without here at Nordpil is a clipboard manager. We are currently using ArsClip, which is a handy freeware tool that makes the job of transferring content between applications easy.
We often have to move content between the browser, GIS software, Outlook and text editors, and with a clipboard manager, this becomes a breeze. ArsClip remembers the last clipboard items, and also lets you copy them as plain text - which is handy for the cases where e.g. the browser, Outlook or Microsoft Word tries to apply formatting on the content.
It is also possible to store common clipboard items in this tool.
For more information, and download, check out the JoeJoe Soft download and information page for ArsClip.