Maps in ESRI Map Book vol 28
August 30, 2013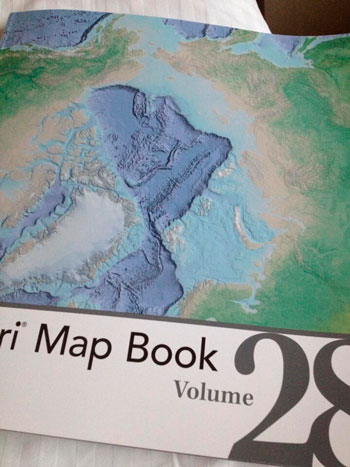 The annual ESRI Map Book presents a selection of the best maps prepared using ESRI ArcGIS software in the previous year. The book is presented at the ESRI International User Conference in San Diego, in July.
The 2013 map book, volume 28, was presented at the conference held on July 8-12, 2013.
Three maps by Hugo Ahlenius, Nordpil, are featured in the book, including a bathymetry map of the Arctic Ocean on the cover.
The map book can be viewed online in the ESRI Map Book Gallery, and is also available from the ESRI Store.