OCHA situation map templates
September 27, 2016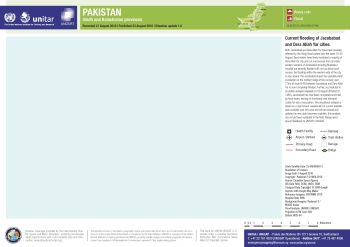 The mission of the United Nations Office for the Coordination of Humanitarian Affairs (OCHA) is to coordinate emergency responses to war and natural disasters.
A key tool in the coordination is communicating and analyzing the geography of the situation; OCHA needs to quickly prepare and disseminate maps in order to do its work.
A set of map templates had been prepared for situation maps, and Nordpil was tasked with implementing these as ArcGIS map layouts.
The resulting templates with full formatting and iconography have been supplied to OCHA for use in ArcMap.