Climate change and Swedish forests
February 18, 2013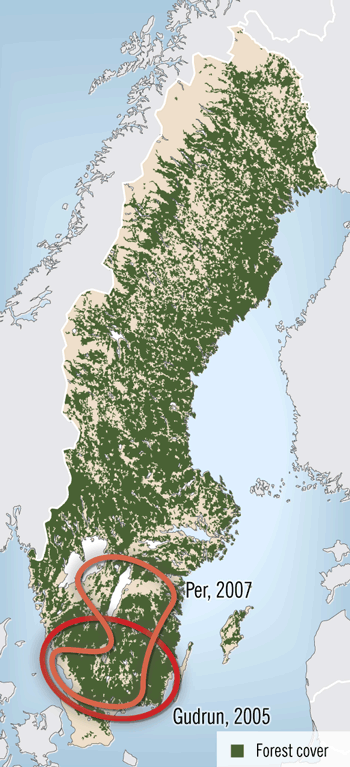 The Stockholm Environment Institute project report Climate Change Adaptation in Swedish Forestry: a Historical Overview, 1990–2012 (co-authored by J. Ulmanen, Å. Swartling, O. Wallgren) was released in December 2012.
The report takes a governance perspective, analyzing the main actors in Swedish forestry and silviculture. The study shows that an increased level of climate-change adaptation advocacy, as well as the effects of major storms, has created greater awareness of the value of adaptation in the forestry sector. However, the influence of this advocacy has been fairly weak, and optimal forest production was the dominant issue during the time period covered.
The report features maps, charts and table layouts prepared by Nordpil.
Read the report Climate change adaptation in Swedish forestry: a historical overview, 1990–2012 on the SEI website
http://www.sei-international.org/publications?pid=2220