May 14, 2012
Snow, Water, Ice and Permafrost in the Arctic (SWIPA) Scientific report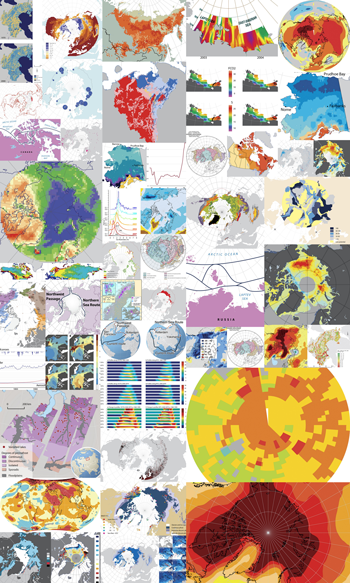 Hundreds of scientists from all over the world have collaborated to create the most comprehensive study to date on the cold and frozen parts of our planet's northernmost regions. The assessments in Snow, Water, Ice and Permafrost in the Arctic (SWIPA) represent an important milestone in the study of climate change and its impacts.
The report examines changes in snow cover, temperatures, glaciers, ice caps, permafrost and sea ice. A key finding is that virtually all parts of the arctic's frozen regions are being affected by increases in temperature. Released in April 2012, the report is the result of many years of work and includes contributions from a diverse range of institutions.
Nordpil supported the report editors at the Arctic Monitoring and Assessment Programme (AMAP) secretariat by researching data sources, communicating with scientists, and preparing and converting data for maps and charts.
To learn more about the Snow, Water, Ice and Permafrost in the Arctic (SWIPA) report, visit
http://amap.no/swipa/