Water and human livelihood resilience: a regional-to-global outlook
February 2, 2017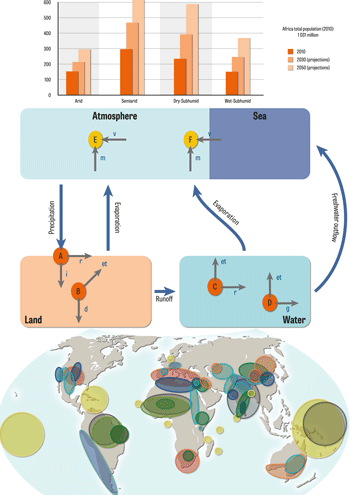 The scientific article Water and human livelihood resilience: a regional-to-global outlook, authored by professor Malin Falkenmark of Stockholm University reviews the current and future state of freshwater - roles, needs and uses.
Water, as the bloodstream of the biosphere, is a key property and asset in building resilience to counter global change, and the article, published in the Springer journal International Journal of Water Resources Development in June 2016, examines in particular the case of sub-Saharan Africa, which faces continued rapid population growth and urbanization in the coming years.
Hugo Ahlenius of Nordpil assisted the author, professorMalin Falkenmark of Stockholm University, by preparing all illustrations for this article. He also prepared the document for submission, including reference management and formatting.