March 26, 2014
Water Resilience for Human Prosperity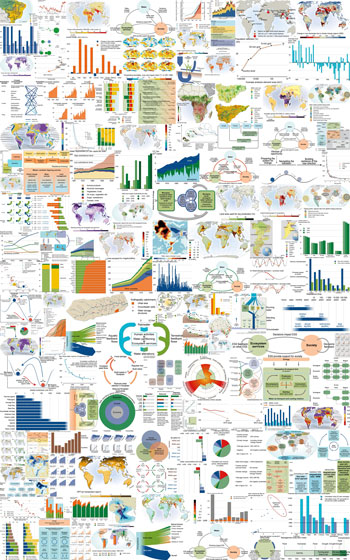 Water Resilience for Human Prosperity is a new book on water management and governance, published by Cambridge University Press. The book, by authors Johan Rockström, Malin Falkenmark, Carl Folke, Mats Lannerstad, Jennie Barron, Elin Enfors, Line Gordon, Jens Heinke, Holger Hoff and Claudia Pahl-Wostl (Stockholm Resilience Centre, Stockholm Environment Institute, Potsdam Institute for Climate Impact Research and Beijer International Institute of Ecological Economics) will be released in the upcoming weeks, with general availability in the beginning of April. The stock date is March 21, 2014.

From the book description at Cambridge University Press:
The world's human population now constitutes the largest driving force of changes to the biosphere. Emerging water challenges require new ideas for governance and management of water resources in the context of rapid global change. This book presents a new approach to water resources, addressing global sustainability and focusing on socio-ecological resilience to changes. Topics covered include the risks of unexpected change; human impacts and dependence on global water; the prospects for feeding the world's population by 2050; and a pathway for the future. The book's innovative and integrated approach links green and blue freshwater with terrestrial and aquatic ecosystem functions and use. It also links changes arising from land-use alteration with the impacts of those changes on social-ecological systems and ecosystem services. This is an important, state-of-the-art resource for academic researchers and water resource professionals, and a key reference for graduate students studying water resource governance and management.
The publishing of this book marks the end of a long journey spanning several years, countless drafts and proofs and many discussions on water and the challenges related to it.
Hugo Ahlenius of Nordpil coordinated the book production, prepared more than 140 charts, diagrams and maps and managed communication with the authors and with the publisher.
For ordering and more information, please refer to the information pages at
Cambridge University Press, and
Stockholm Resilience Centre