November 9, 2009
Website downtime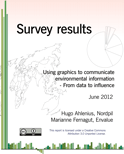 The website has been down for a few days. Please accept our deepest apologies, and we hope that this was not a major inconvenience. The acting web server ("acting" since it is only a temporary solution) has been crashing now and then over the last few weeks, and it finally broke down on Friday, November 6th, spontaneously rebooting every ten minutes to two hours. Troubleshooting pointed to the server's CPU (l2 cache, to be more exact).
We had hoped to have this fixed sooner, but we had some problems finding a good CPU/motherboard combination (including some confusion at the reseller's). Finally, with a new motherboard, CPU – and a little upgrade of memory and disk – the website was up and running again (since Monday, November 8th, in the evening).
It is high time to move the site over to a real server and a proper server operator, and we hope to have that in place before the end of the year. If you take a peek at the pingdom uptime history for nordpil.com - the performance hasn't been that great...
Keep in mind that you can stay updated about news about Nordpil through e-mail updates, through Twitter and by subscribing to the news feed. Yet another solution is to use this nifty service - changedetection.com.